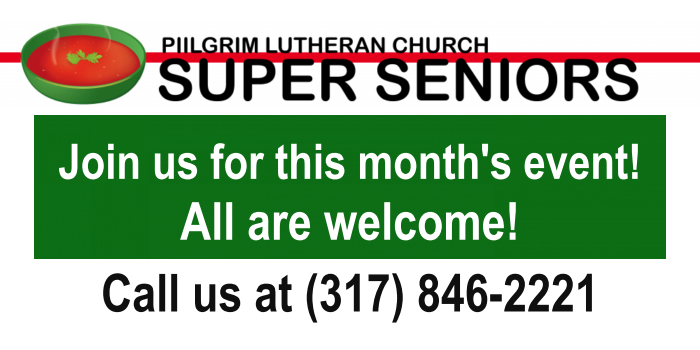 Super Seniors: Lunch + Prime Life Field Trip
Join our Super Seniors, Tuesday June 19th at 11:30 a.m. at J. Razzo's Italian Restaurant for lunch followed by a field-trip to Prime Life to discover what activities Prime Life might offer that could be integrated into our Super Seniors program.
When: Tuesday, June 19th at 11:30 a.m.
We will have a private dining room at the restaurant and menus are available in advance in the church lobby on the bulletin board under the TV. We will order on our own at the restaurant and they will prepare separate checks for us.
Those interested will then drive a short distance to visit Prime Life, 1038 3rd Ave SW, Carmel, to explore what activities they offer.
Sign up in the church lobby no later than Sunday, June 17th so we can advise the restaurant on a head count. Guests and friends are always welcome!
Questions? Contact Bob Schumacher or the
church office
at
(317) 846-2221
or
.
Comments
Login/Register to leave comment