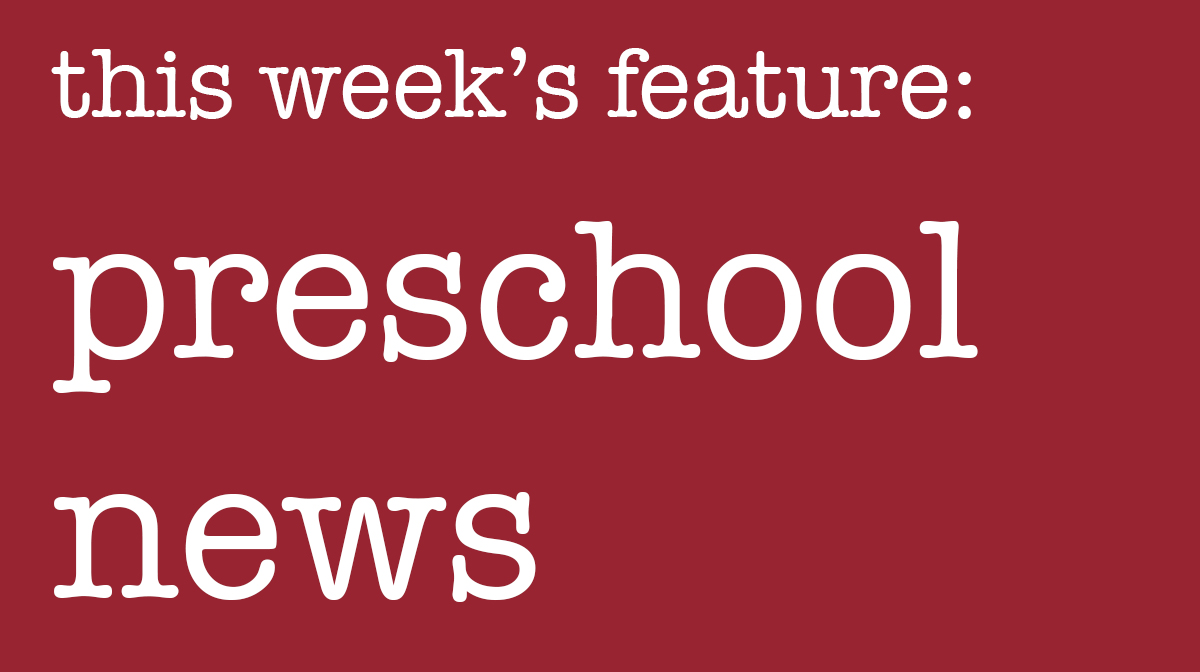 Preschool News: Time Flies
It cannot possibly be May already! My third school year as the director has flown by! I have been so fortunate and am very grateful for the fantastic group of ladies who work at Pilgrim Lutheran Preschool. We are a close-knit bunch and it shows by how much fun we have working together each day. We are so grateful to Mrs. Worth for sharing stories from the Bible in such a creative and engaging way with the preschool children each month. I also am grateful for the wisdom and support of all the members of the Preschool Board! They always are available with encouragement and wonderful advice. Thank you!
We finished our year with a spring program (on May 15 and 16). As you can imagine, a lot of hard work is put in by the students, teachers, and especially Mrs. Ball, our music teacher, to put on the show! The Spring Program was an emotional one for the parents of our graduating 4s and 5s. It is a bittersweet time of year. We are so proud and amazed with how much the children have learned and grown, yet it is hard to say goodbye. All of the 4s and 5s students receive "yearbooks" at the end of the school year which are really giant scrapbooks full of art projects, photographs, schoolwork, and wonderful preschool memories. They are truly amazing, and the teachers all put in hours of work to get them completed before the end of the school year!
We will start our summer day camp on Tuesday, May 28, and our last day will be Friday, June 28. During our camp we will draw, color, paint, read, sing, dance, and play! We hope to spend a lot of time outside. Our summer camp is more laid back and a great way to keep busy and have fun with friends! The 40th year of Pilgrim Lutheran Preschool will begin with a Meet the Teacher Day on August 28, and the first day classes will be August 29.
Thanks again to all of you who support our ministry to our young children and their families in our congregation and our community. Please continue to keep us all in your prayers.
With gratitude and thanks,
Amy Tucker
"Self Portraits" by students in the 4s class.
Comments
Login/Register to leave comment