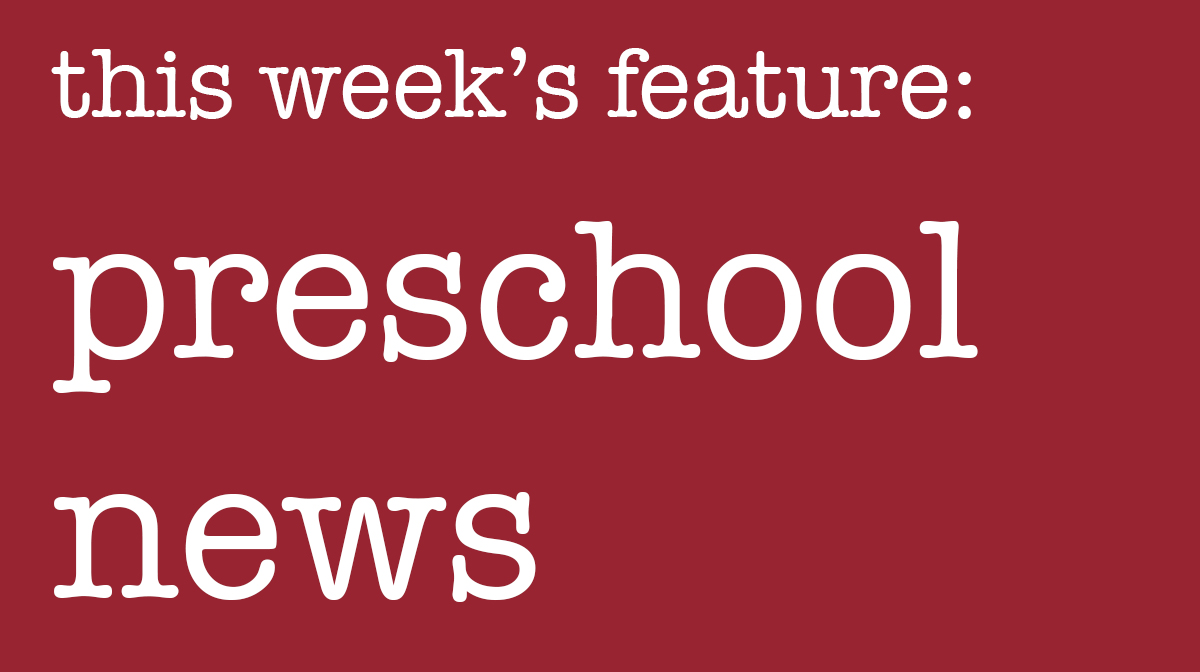 From Amy Tucker
October was a fun and busy month at Pilgrim Lutheran Preschool! We had several preschool families come and enjoy Oktoberfest at Pilgrim. I heard many wonderful comments and all seemed very grateful and appreciative to be invited to this fun day of fellowship.
We have been able to have lots of outside play time on our playground with many fun activities happening inside as well this October. After our visit to the fire station next door in September, we practiced the fire safety lessons we learned and had a fire drill. We learned about how to "Get Out and Stay Out!" and went as quickly and quietly as we could to our "safe meeting place" outside. The 4s classes were also visited by Police Officer Schoeff during our unit on community helpers. The children had fun and learned a lot, but mostly, "The best person to keep me safe is ME" by making smart choices.
We had school photos in October, which are always very busy days for the teachers! We also had students from Butler University's College of Communications conduct free speech and hearing screenings for children in the 3s, 4s and 5s classes. The screenings help identify children at risk for possible communication delay or hearing loss. It was a wonderful opportunity for our parents.
Many classes are having apple activities in October...art projects, apple tastings, voting, sorting, and even making apple sauce...the preschool has smelled wonderful! The 3s, 4s, and 5s classes will end the month with fall fun and Halloween parties. I'm sure there will be lots of princesses and super heroes at school! Feel free to follow Pilgrim Lutheran on Facebook to see some of the fun things we have been doing!
Please keep our children and their families, and our preschool staff in your prayers as we continue through the year.
Comments
Login/Register to leave comment