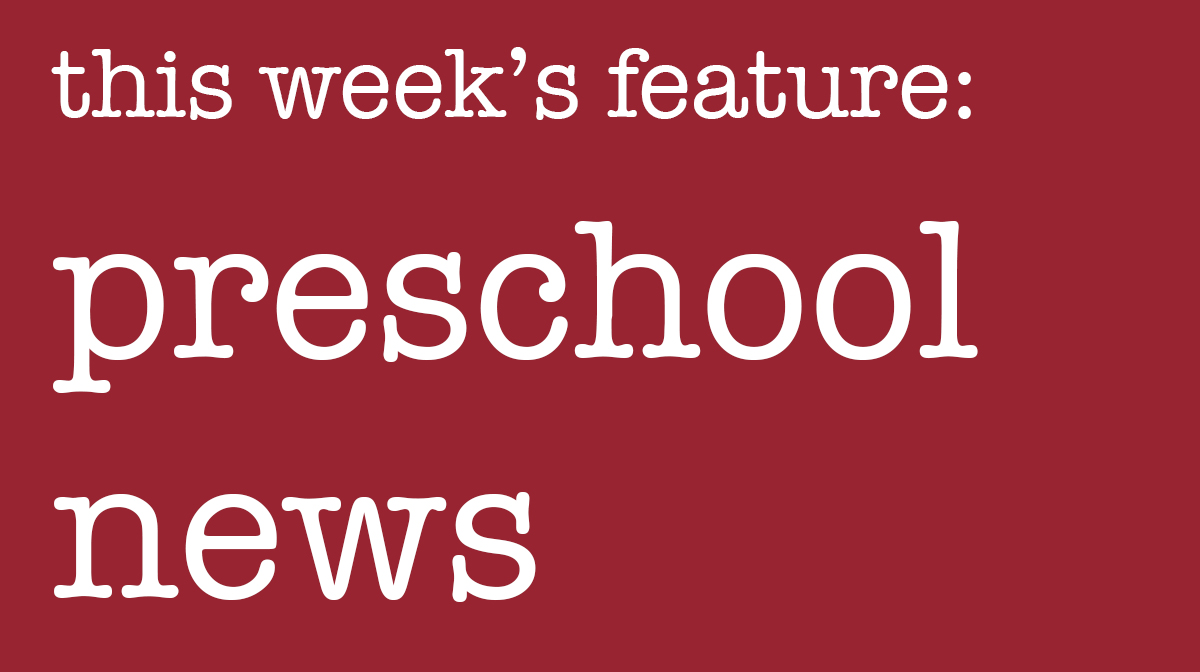 Oh, how busy we have been in November! Many of us learned about coming to America on the Mayflower, and then how it might have been to live as pioneers--without modern conveniences! It was difficult for many to imagine no TV, video games, or grocery stores, and walking to school instead of coming in mom or dad's car!
We talked a lot about the things for which we are thankful. The children's list ranged from sheep, Batman toys, computers, and firemen, to Mom and Dad and our families, and God! The 4s and 5s classes gathered in Fellowship Hall for a special Thanksgiving celebration where they ate lunch together wearing the Pilgrim hats they made.
During the month of December we will all focus on the birth of Christ--with art projects, songs and stories. Our 3s, 4s and 5s classes will be singing in a Christmas program which will be Monday, December 17, and Tuesday, December 18, in the Sanctuary. The program will be followed by a cookie reception in the Fellowship Hall.
Registration for Fall 2019 is just around the corner! Our "Parents Time Out" is for children who are 12 months old by August 1. Preschool is for ages two through five. In-house registration (for those families already currently enrolled in the program but are not Pilgrim members) takes place during the first weeks after Christmas Vacation (due January 18). Pilgrim members are given priority and pay no registration fee. If you are a Pilgrim member, please call Amy at (317) 846-6132, or email before January 8 to priority register your child. For Open Registration (those folks not currently in the program and not Pilgrim members), we begin accepting registration forms on January 22.
We are grateful for the support we receive for our ministry to our young children and their families in our community. Please continue to keep us all in your prayers.
In His service,
Amy Tucker
Comments
Login/Register to leave comment