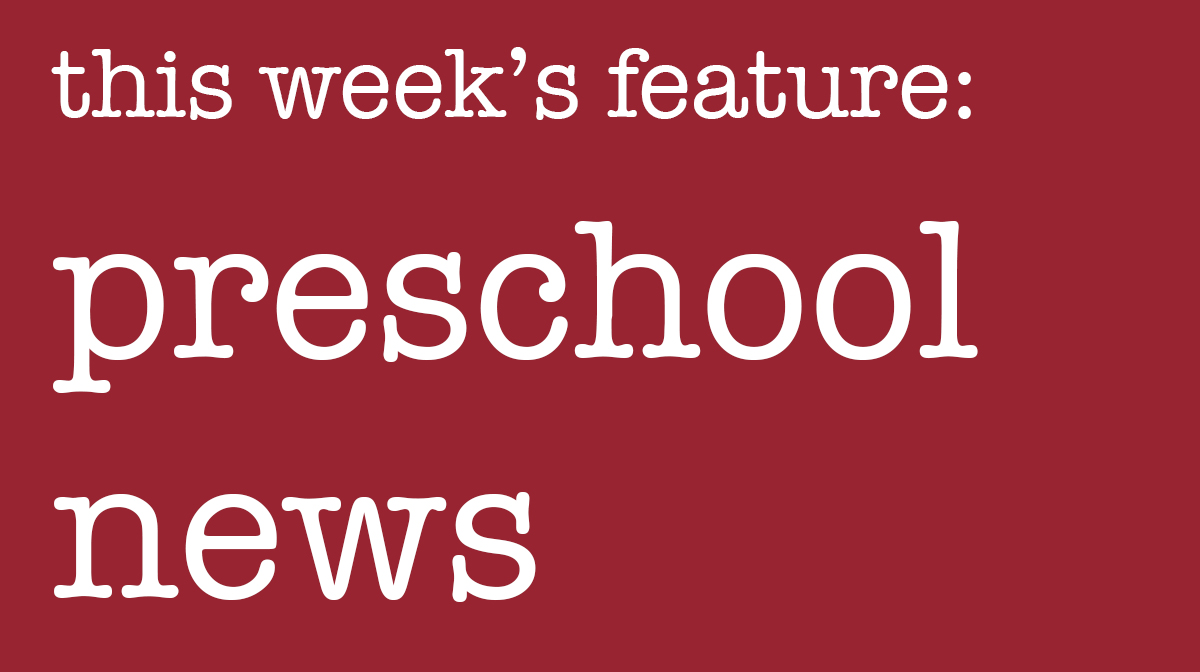 As always, we have been very busy at Pilgrim Lutheran Preschool! Many of the classes began the month of March talking about weather. We all are hoping the "March comes in like a lion and goes out like a lamb" saying comes true!
We also did many St. Patrick's Day activities. We had a lot of fun with leprechauns--just ask any of our students about the gold dust or the leprechaun tricks. There were no leprechauns caught, even though several traps were set around school! The 4s and 5s classes had a special lesson on gravity by Miss Liz the Science Wiz. It involved a lot of balloon fun in the Fellowship Hall!
Our biggest event in March was Dad's Night, which is a special evening for jus the 4s classes. It was a western theme and we all had so much fun! The dads (or another adult guest) and their child were able to eat dinner at our "chuck wagon," pan for "gold," make a kerchief, play corn hole, participate in a cookie walk, and go to our "barber shoppe" where the children gave their adult guest a "close shave." We ended the evening with a "hoedown" in the Fellowship Hall. It was quite a night!
Our summer day camp program will be in operation for five weeks this year. We have a variety of options for attending, beginning May 28 and running through June 28. This program will be opened to the public for registration on March 25. There is a registration form with additional information at www.pilgrimindy.org/preschool, or you can pick up a form from the preschool.
Thanks again to all of you who support our ministry to our young children and their families in our congregation and our community. Please continue to keep our mission to our preschool families in your prayers.
In His Service,
Amy Tucker
Comments
Login/Register to leave comment