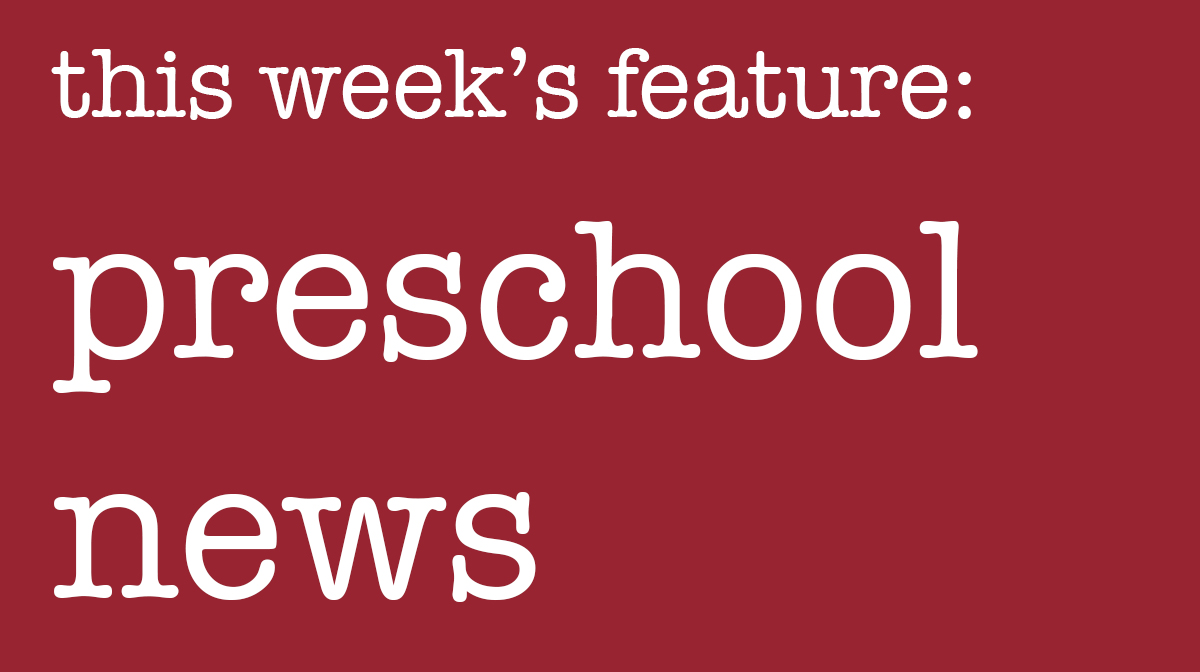 Preschool News: Lots of Love in February
February has been a crazy month with all the weather delays and closings. However, we started the month with GREAT news from the Groundhog! Boy, are we anxious for some warm, sunny days so we can use our playground!
February was a month of love and friendship as we celebrated Valentine's Day. We had fun making Valentines for our families and sharing Valentines with our friends. It also is a wonderful time to remember that God loves each and every one of us!
Registration for the upcoming school year went extremely well! In fact, we are full with a lengthy wait list in several classes! We still will accept registrations for the wait list as there usually is some movement before we begin classes in late August. If you know someone who might be interested in our program, please have them email the school at or call the school office at (317) 846-6132.
On March 4 we will have our annual Dad's Night for children attending the 4s classes. This is an evening for the students to have a special time with Dad (or another adult) and always is a big hit! The theme is "western," and we will be "panning for gold," eating dinner at the "chuckwagon," making bandanas, having a "cookie walk," playing "cowboy toss" (corn hole), and even will have a "barber shoppe" where the children can give dad a "shave." We always end the evening with a fun hoedown with singing and dancing. Yee-haw!
Thanks again tool of you who support our ministry to our young children and their families in our congregation and community. Please continue to keep us all in your prayers.
In His Service,
Amy Tucker
Comments
Login/Register to leave comment