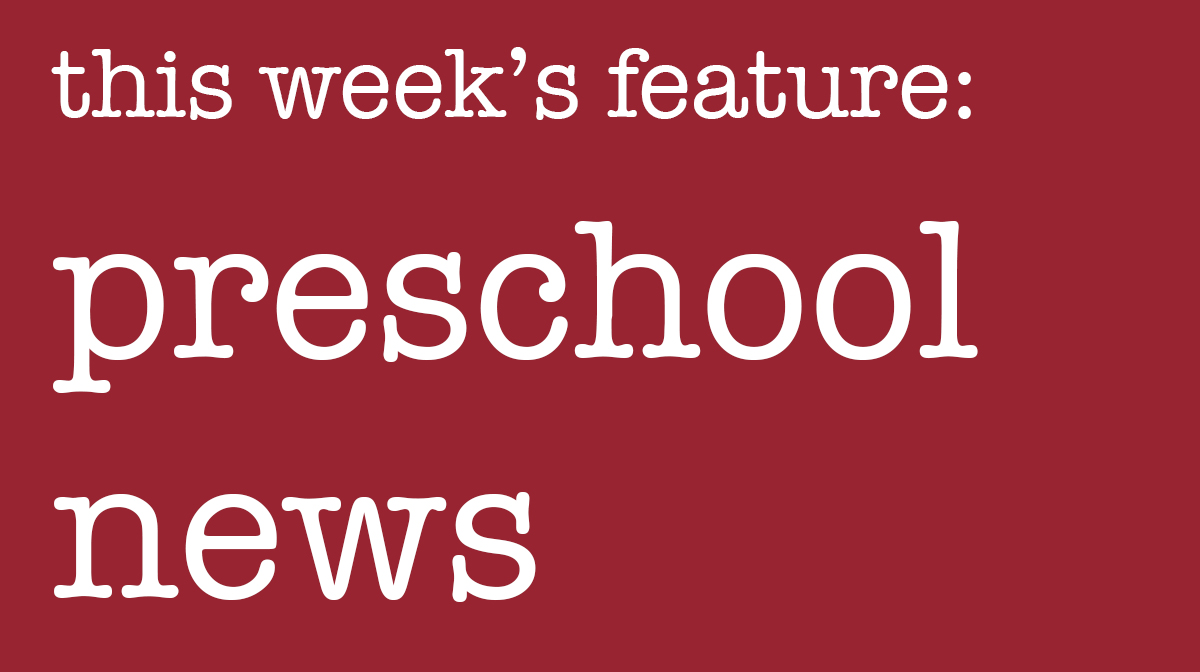 December was such a fun and busy month! We made so many
awesome Christmas ornaments and decorated our rooms. The gifts the children made for their parents were outstanding!
Registration for Fall 2019 is upon us very soon! Pilgrim members are given priority for class assignments and pay no registration fee. If you are a Pilgrim member and are interested, please email Amy Tucker ( ) before January 8 to priority register your child. "In-house" registration (for those families who are currently enrolled in the program) will be done by simply turning in a registration form by January 18. Open registration (for those who are neither Pilgrim members, nor are currently enrolled in the program) will begin on January 22. Anyone interested in the program needs to pick up registration papers and return them as soon as possible to be assured a spot. Do you have a friend or neighbor who might be interested? You can pick up a registration form for them!
We are looking forward to having many special guests visit our preschool during January. A dental hygienist will be talking with the 4s classes during their healthy habits week. "Miss Liz the Science Wiz" also will be doing her monthly program with the 4s and 5s. We will watch a fun animal program presented by Take Flight! Wildlife Education. We will also have a children's librarian come read us Bedtime stories on our annual Pajama Day which is always fun for the children (and teachers too)!
Thanks again to all of you who support our ministry to our young children and their families in our congregation and our community. Please continue to keep us all in your prayers.

In His service,
Amy Tucker
Comments
Login/Register to leave comment