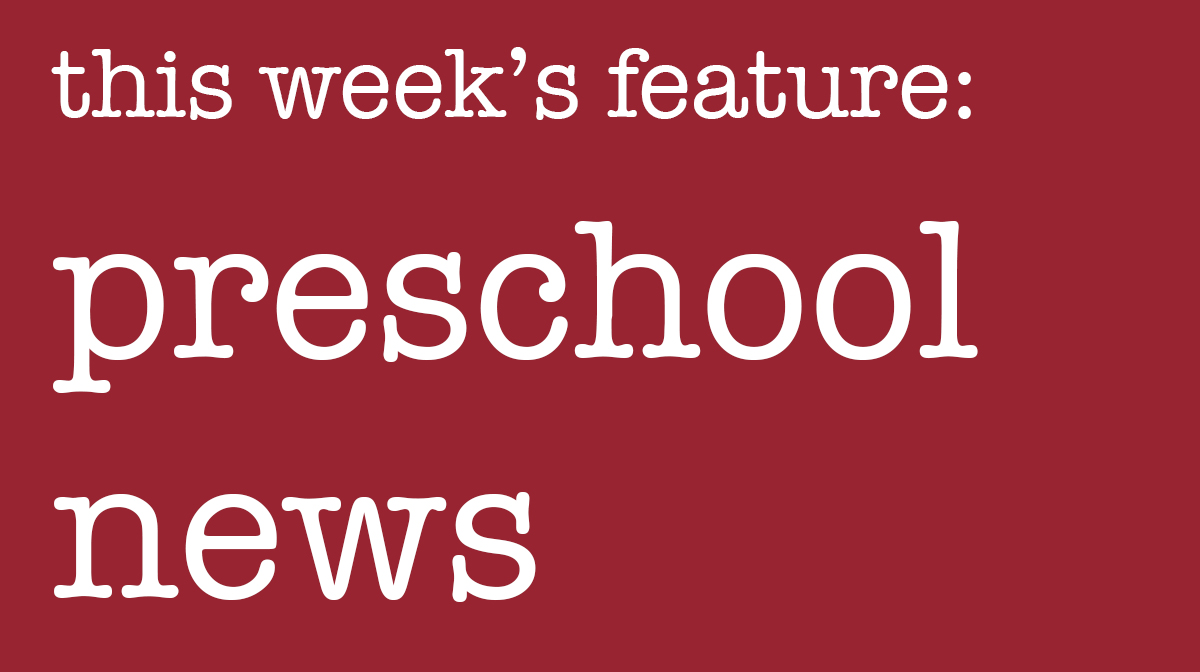 Preschool News: Busy April and Llamas in May!
What a great month April has been at the preschool. All the classes focused on spring, although the first Saturday of Spring Break it was snowing! The 3s classes always do a unit on Noah's ark in the spring and the 4s did a unit on our Earth and how we should take care of it. The 5s are working hard on their letter and number books, and are even doing some journal writing. It is amazing what these little people can accomplish!
We had our preschool science instructor Miss Liz the Science Wiz do a program with the 4s and 5s about bees and pollination. We also are so grateful to the Sims family from Pilgrim Lutheran, who will bring llamas for everyone to see on May 3! We always learn a lot about llamas, and the children even are given the opportunity to feed the llamas! We love "Llama Day!"
It is with amazement that we approach the month of May! Our school year ends on May 22...August seems like only yesterday! It is amazing how all of our children have grown--spiritually, physically, emotionally, socially, cognitively, and creatively. Many of our students will be making the Big Move to kindergarten in the fall; we will miss them dearly since many have been with us since they were toddlers. We are so grateful that our families have shared their children with us.
We will begin our Summer program right away on May 28--where we have many fun activities planned. Our last day of summer camp is on Friday, June 28. Exiting times await us!
We are completely full for the 2019-2020 school year! Many classes have lengthy waiting lists. Please contact Amy at if you know of anyone who may be interested in our wonderful program and would like to be added to the wait list!
Thanks again to all of you who support our ministry to our young children and their families in our community. Please continue to keep all in your prayers.
In His Service,
Amy Tucker
Comments
Login/Register to leave comment