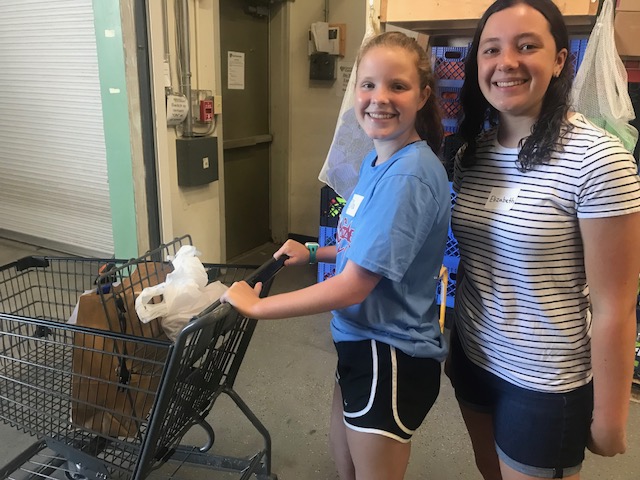 Pilgrim Youth Group in Action
By Jenny Pitts
Five Youth Group families spent the morning of July 18 volunteering at the Grace Care Center's Food Pantry in Noblesville. Thirteen Pilgrim kids and their moms spent a morning helping about 150 food pantry friends shop for food and toiletries. The Care Center's philosophy is to care individually for each food pantry friend in a dignified and personal manner. Every friend has a personal shopper and has groceries loaded into their car before being sent off with a personal prayer.
The Pilgrim moms learned how to be personal shoppers, and the kids loaded groceries in cars or recorded orders for frozen and refrigerated items. At the end of the shift, all the volunteers gathered and prayed for each other and the friends they assisted that morning.
The Pilgrim kids were complimented by veteran volunteers for their willingness to jump in and help with great attitudes and big hearts. It was an eye-opening and heartwarming experience for all of us, and we hope to return. The Care Center relies on more than 350 volunteers per week.
Comments
Login/Register to leave comment