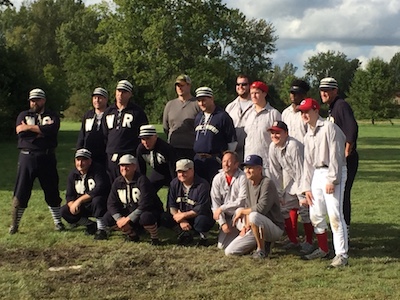 Old Fashioned Baseball Game & Octoberfest
Dust off your baseball gloves and find your sneakers! The Old Fashioned Baseball Game & Octoberfest is Saturday, October 6. Sign-up sheets for both Pilgrim's baseball team and pitch-in items to accompany the pork roast provided by the Congregational Life Committee are in the narthex.
Signing up early will help the CLC to know how much pork to prepare. You also may indicate if you are willing to help with events that day. The baseball game and supper are highlights, but there always are plenty of other activities for all ages to enjoy.
Contact Carol Dahoney or any member of Congregational Life if you have questions.
Comments
Login/Register to leave comment