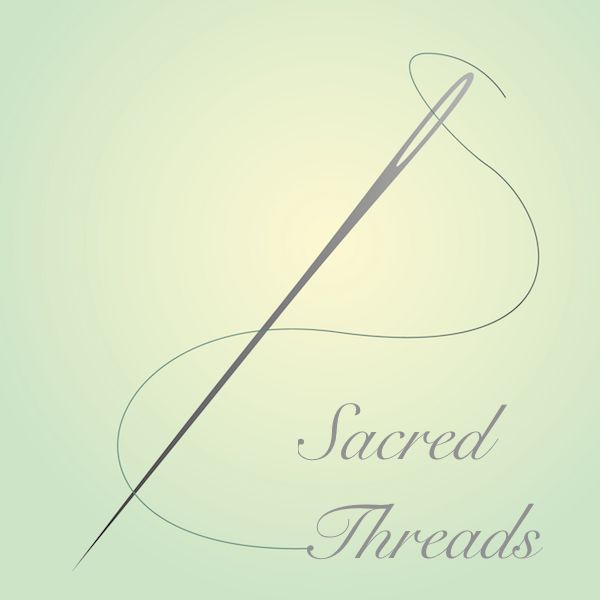 Mission Moment: Sacred Threads
From Evelyn Kramer
Since its outset in 2015, "Sacred Threads" has concentrated on providing new items for the church, and refurbishing items that became worn out. At first we concentrated on the banners that complement our altar at the change of the liturgical seasons. We then moved on to designing banners for occasional use, including:
funerals
new members
stewardship
Reformation
Good Friday
weddings
a funeral pall
When we started, because Christmas was approaching and many of the decorations were torn or worn, the group decided to redo all of the children's banners that hang in the narthex during the Christmas season, and to refresh the Christmas trees.
When we moved into community outreach, we started by making burial gowns for children under the title of "Little Angel Gowns." These were for children who entered eternal rest after being treated in area hospital NICU units. The materials for this project were supplied by the wedding gowns donated to the "Little Angel Gowns" agency for this purpose.
We also were given a large fabric donation from a congregational member from which we made multiple-sized dresses for young girls in Africa. Sacred Threads has sent more than 100 dresses to Africa for this effort that seeks to increase self-esteem, education, and clothe girls as they prepare for school.
Much of the material we received has been used to modify blankets for the Gennesaret Clinic project. We have supplied over 100 blankets for this project.
Since a lot of the fabric had been printed for Christmas, we decided to help supply Christmas stockings to the U.S. military. We have made close to 200 stockings.
Funding for our projects has come from both the Worship Committee and the Stewardship Fund.
Comments
Login/Register to leave comment