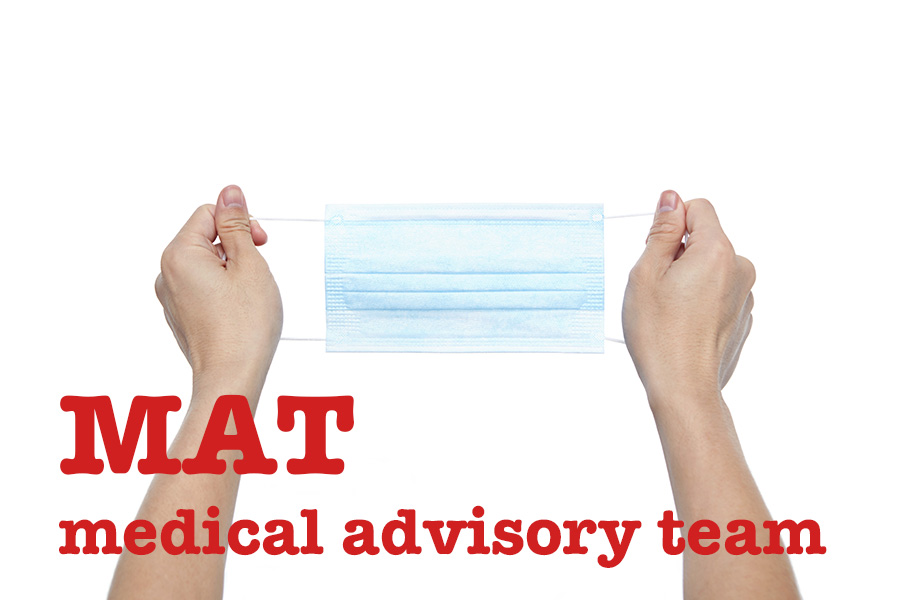 MAT Update: Some Points to Ponder about the Pandemic
Some Points to Ponder about the Pandemic
This pandemic isn't over. New cases of COVID-19 are rising in Hamilton County, much of Indiana, and the nation. Many public health authorities believe, in fact, that we are now in the fourth surge of the pandemic.
The B.1.1.7 variant is largely what's driving this surge, much as it's been doing throughout Europe for the past several months. The variant's presence in Indiana, while still relatively low, doubled every 10-14 days during the past 8 or 9 weeks, and B.1.1.7 now accounts for 44% of all new cases of COVID-19 in the state. In Michigan, where cases have been surging to alarming heights, B.1.1.7 accounts for 70% of new cases. This variant, half-again more infectious than the original SARS-CoV-2 virus, and capable of causing more severe disease, has been a game changer.
Some of us might still believe that the pandemic had all but run its course by late February, but the evidence continues to say otherwise. Last week, the daily average of new cases of COVID-19 in Hamilton County exceeded the number of cases recorded last August at the peak of the second wave of infections. A day or so later, the Indiana Department of Health downgraded Hamilton County's COVID designation from Blue (low spread of disease) back to Yellow (moderate spread of disease), when only days earlier, and nearly coincident with the Governor's lifting of the masking mandate, that designation had been upgraded from Yellow to Blue.
Vaccination, masking and social distancing remain the keys to stopping the pandemic. This is NOT the time to let down our guard. Fortunately, our vaccines are effective against the B.1.1.7 variant and some of the less common variants, too, at least for now. That situation can change, however, – for the worse – if we reduce our focus on prevention and vaccination.
Next Week: Some Points to Ponder about Vaccines and Variants
Comments
Login/Register to leave comment