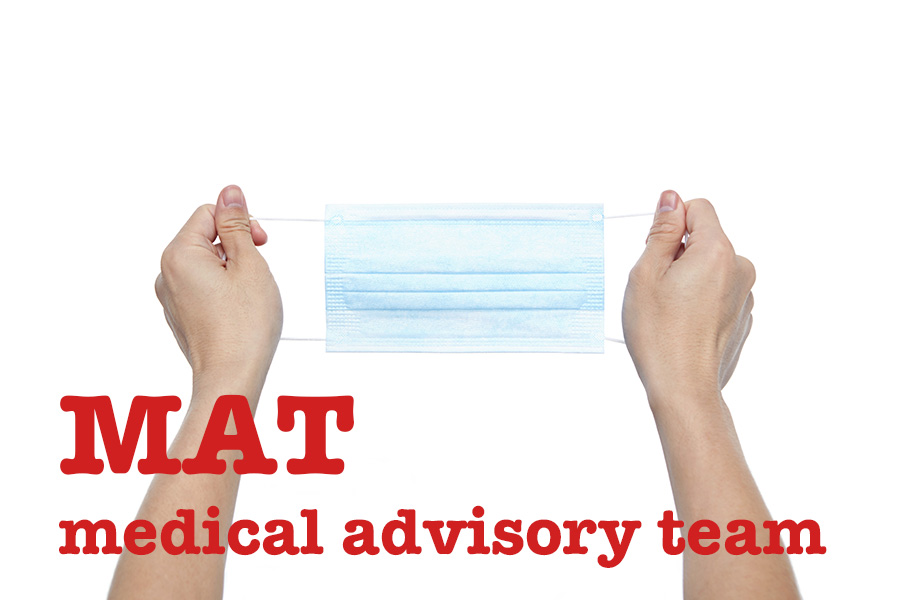 MAT Update: COVID Concerns
COVID Concerns
QUESTION: Why would we limit the number of folks (such as grandparents, other relatives, or godparents) to gather around the baptismal font for a baptism, whether indoors or outdoors?
ANSWER: The larger the group, the greater the chance of being infected by an unidentified carrier of the virus. Did the grandparents or others who would attend travel from a distance? Might they have been exposed to the virus on the way? With whom did they have contact prior to the trip? The Medical Advisory Team believes it to be in everyone's best interest to minimize the size of groups that would gather for a baptism while the incidence of new cases in Hamilton County remains high.
QUESTION: Why do we need to take length of time gathered together into consideration where transmission of the coronavirus is concerned?
ANSWER: Time spent in close proximity to others, masked or unmasked, indoors or out, is an important part of determining what constitutes high-risk exposure to the coronavirus. Any association with others within 6 feet of each other and lasting more than 15 minutes is considered to be high-risk exposure.
If you have a question for the Medical Advisory team, please send it to Lynn Willis at
Comments
Login/Register to leave comment