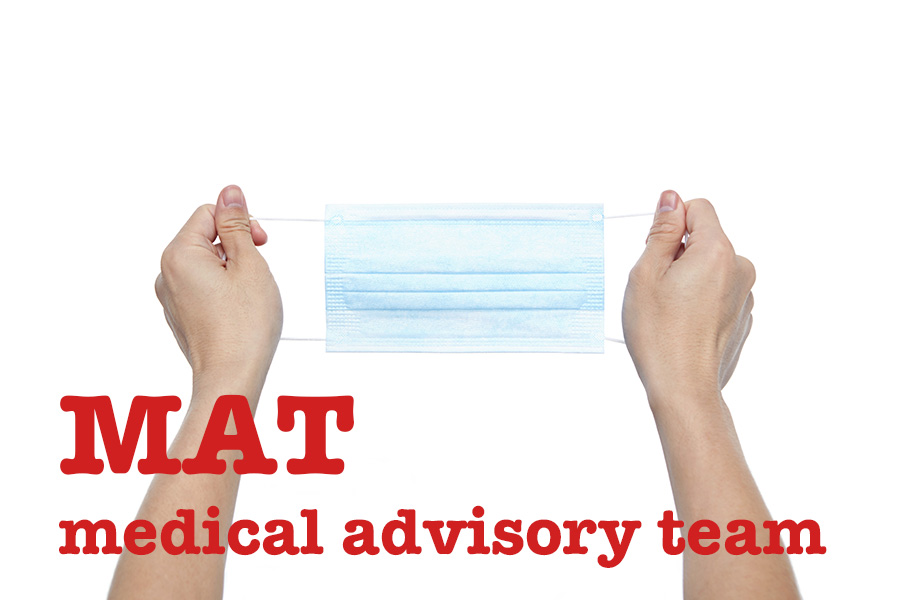 MAT Update: A Few Words from Pilgrim's Medical Advisory Team
A FEW WORDS FROM PILGRIM'S MEDICAL ADVISORY TEAM
All of us want to resume our normal worship life as soon as possible, and all of us doubtless have questions about how and when that might happen. Beginning with this eblast, Pilgrim's Medical Advisory Team (MAT) addresses concerns and questions about Pilgrim's policies during the pandemic. Today's topic: Answering a few of your questions (if you have a question for the MAT, send it to Lynn Willis at ).
If people are gathered outside, six feet apart, and wearing a mask, then there isn't concern for risk. Is this correct?
No. Although the risk would be reduced in such an instance, it is never going to be zero, and the risk will remain as long as infections continue to occur within the community at large. In addition, an inability to control large gatherings complicates the matter, particularly when children are involved and/or the group includes people who are reluctant or unwilling to wear a face mask (see below).
Why shouldn't people be allowed to make their own decisions about COVID-19 and assume their own risk?
Epidemics impact the lives of individuals, but epidemics are fundamentally about communities, and Pilgrim Lutheran Church is a community. Accordingly, the MAT's foremost concern must be for the health and safety of our entire congregation. Moreover, because the elderly and those with otherwise compromised health within our congregation are at greater risk from the virus, the congregation should unite in employing protective measures aimed at everyone.
Why do we need to wear masks on campus, inside and outside?
As long as the virus continues to cause new cases of COVID-19 within a community, masks must be worn. The Centers for Disease Control (CDC) recommends that we wear masks in public settings and when we're around people who don't live in our households, especially when other social distancing measures are difficult to maintain. Masks help prevent the spread of the virus to others and are most effective when they are widely – and correctly – used according to CDC guidelines; i.e., snugly covering both nose and mouth.
Unfortunately, not everyone feels the need to wear a face mask. Indeed, the current adherence to masking in the U.S. is estimated at approximately 45%. Recent modeling studies of masking predicts that adoption of a 95% masking rate would lead to a reduction of 79,000 COVID-19 related deaths by December 1. This seems a lofty goal, but any incremental impact we can make as individuals and communities toward achieving that goal makes a difference.
Contact: Lynn Willis ( )
Comments
Login/Register to leave comment