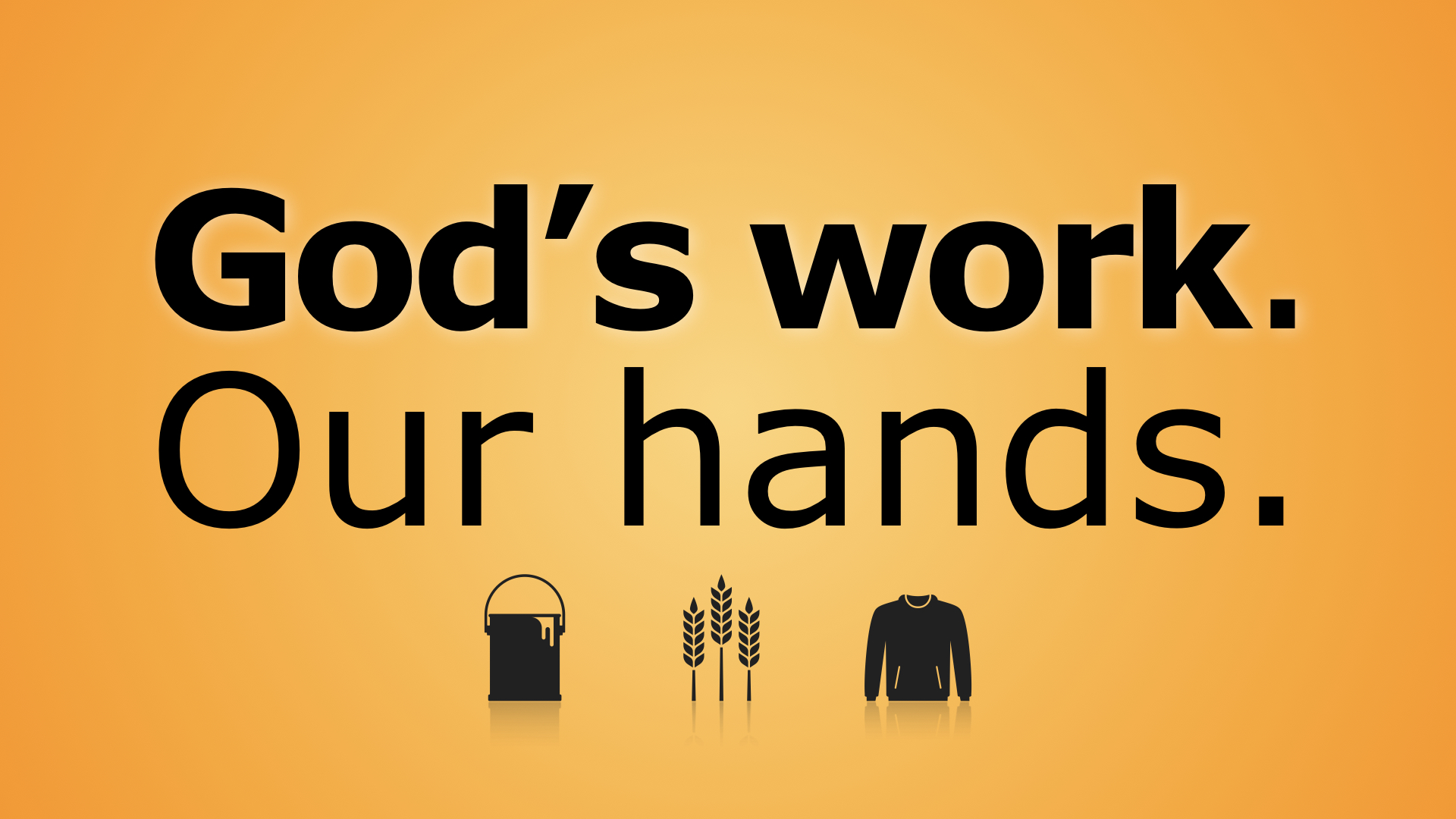 God's Work. Our Hands. Keep Warm Kits Drive
Help us heal those broken by life's circumstances! We are continuing to collect the cold-weather, keep-warm items below. In December 2017, Pilgrim members assembled 60 "keep warm kits" using your generous donations of cold weather items. Pilgrim members then distributed these kits to homeless people living on the street through our local Gennesaret Free Clinics.
Since January, Pilgrim has been collecting more donations to prepare new "keep warm kits" in the fall of 2018. We are well on our way to our goal of enough supplies to create another
100 kits. But we still need more
of all these items. Those with an asterisk
*
we need most (adult sizes needed for men and women!):
Warm gloves (not mittens) *

New white socks *

Warm winter hats

Scarves

Blankets/throws

Reusable tote bags (99¢ at Marshalls!) *
Deposit donated items in the designated collection bin in the church lobby located

near the donuts/coffee

area.
About the Gennesaret Free Clinics:
Came into being in 1988, when Dr. James A. Trippi, a local physician, was volunteering at a church soup kitchen. As he watched the homeless people shuffle through the line, he asked if they had medical care and the response was 'no'. Seeing a need, Dr. Trippi brought some of his colleagues together to treat homeless persons who slept on the pews of a local church.
Today, Gennesaret Free Clinics has medical clinics in one shelter, a church, a mobile medical van and clinic sites in two food pantries – all staffed by volunteers. Other programs of Gennesaret Free Clinics include a Dental and Wellness Clinic, a Women's Health Initiative, Health Recovery Programs, a Vision Care Program, and an Annual Flu Vaccine Clinic.
Questions?
Contact Dan Murphy,

Mark Tisdale or the

church office at

(317) 846-2221

or

.
Comments
Login/Register to leave comment