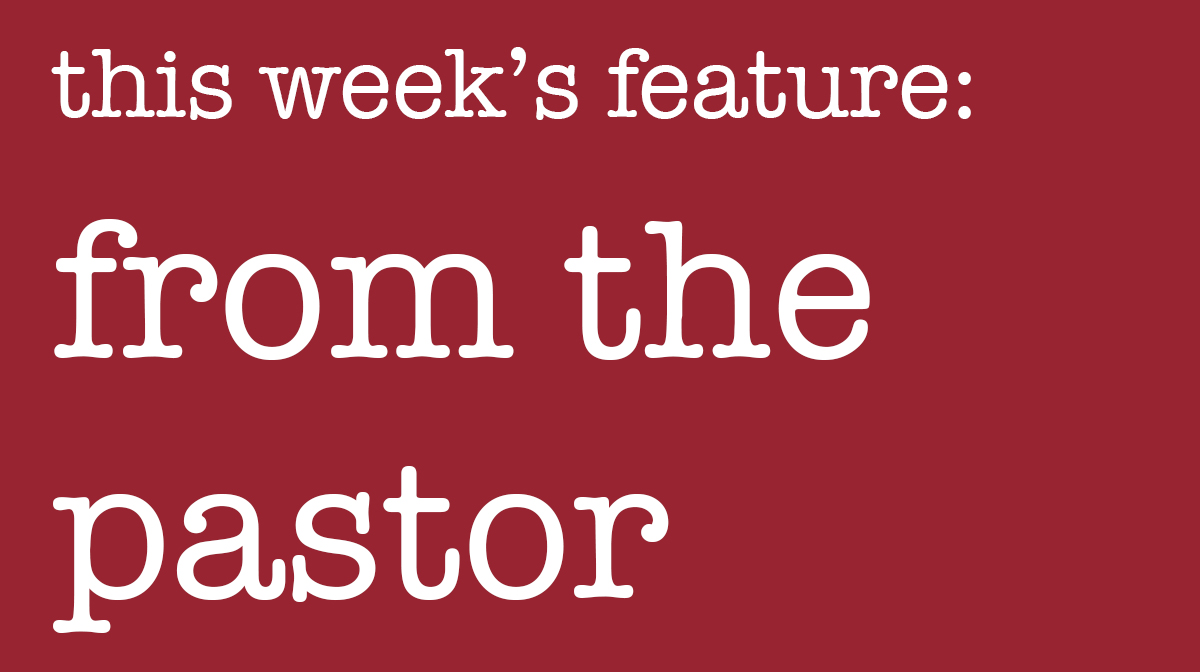 From the Pastor: Entering the Season of Lent
The Lenten Season—or 40 days of Lent—begins on Wednesday, March 6, known as Ash Wednesday, and concludes with Maundy Thursday, Good Friday, and Easter Saturday, April 17-20. The 40 days of Lent, which do not include the Sundays in Lent, are connected with the 40 days Jesus spent in the wilderness preparing for his ministry as he encountered temptations that sought to have him abandon his mission and divine calling.
Lent allows Christians a time of focused prayer, self-examination, introspection, repentance, and preparation to celebrate the Easter blessing of the resurrected Christ. Many individuals choose to engage in a 40-day Lenten discipline by either giving up meaningful items or habits in their lives such as meat, alcohol, sweets, or television. Others choose to focus on adding practices such as daily scripture reading, 20 minutes of prayer time, midweek worship, daily charitable deeds, or benevolent giving. Such disciplines allow us as Christians to focus on our need for and the great gift of God's grace and love in our lives.
This Lent, join us by committing to midweek and Sunday worship as part of your Lenten journey. Lenten worship will be held on Ash Wednesdayat noon and 6:30 p.m.
A light lunch will follow our noon service in Fellowship Hall. All families who attend Ash Wednesday worship will receive a special gift from Pilgrim to aid in their Lenten journey.
In addition, on Ash Wednesday we will be offering Drive-Through Ashes and a Prayer from 7:30-9:30 a.m. and 5-6 p.m. on our front parking lot for the community and those in our congregation who are unable to attend worship due to time conflicts.
On the following Wednesday evenings worship will begin at 6:30 p.m. Please note an earlier worship time. We realize that midweek worship is a vital part of our Lenten journey as Christians, and with the desire to make it feasible for all our disciples we have moved the time to 6:30 p.m. It is our hope that the earlier time will allow our families to attend these midweek services and still get children home in bed at their normal bedtime.
Our Lenten midweek services will lift up Prayer and its role in Christian life. We will focus on Simple Prayer, the Prayer of the Examen, Prayer of the Forsaken, Healing Prayer, Prayer of Rest, and Unceasing Prayer.
Beginning March 13, prior to worship from 5:30-6:20 p.m. we will provide a Lenten dinner. We hope this makes it easier for those with busy schedules to carve out time for worship. We look forward to seeing many faces enjoying fellowship over a delicious meal, prior to gathering for our midweek Lenten worship services.
As St. Augustine once said, "True, whole prayer is nothing but love." Join us as we convey our love and experience the love of Christ this Lenten Season here at Pilgrim.
Lenten Blessings,
Pastor Heidi
Comments
Login/Register to leave comment