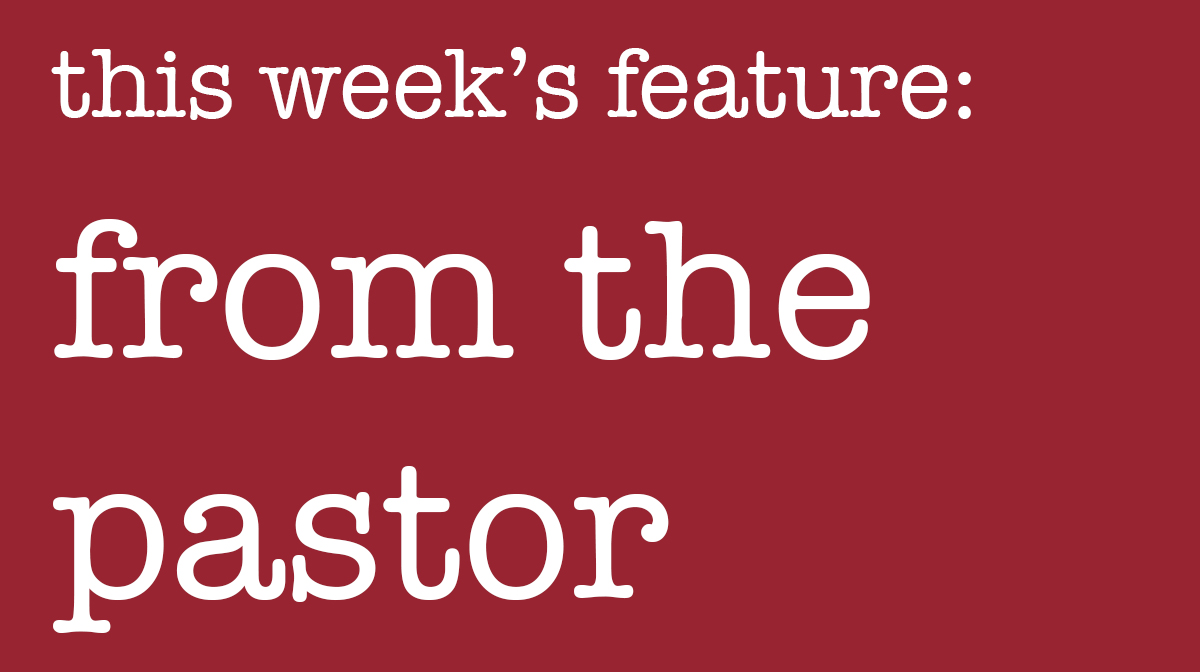 From the Pastor: Beginning, Ending and Eternity
"I am the Alpha and the Omega, the first and the Last, the Beginning and the End." (Revelations 22:13)
Recently, while putting together a wedding service for one in our church family, I paused to ponder the wording spoken as part of the exchange of rings. "A circle is the symbol of perfection, peace and love. A circle has no beginning and no end; it is a symbol of eternity." Eternity, a timelessness that we as humans really can't understand, for we do have a beginning and an end. We are born and we die.
During the seasons of Christmas and Epiphany, we recall Luke's account of the gospel. First there was John the Baptist who would later prepare the way for Jesus. Next was the Annunciation of Mary by the Angel Gabriel, informing her of the child she was to bring into the world. We remember her faithful response, and then what we call the "Christmas Story." We recall Jesus' baptism, his public ministry, his many miracles, and his bold witness. Finally, we wonder at his immeasurable love made known in his death and resurrection. The beginning and ending, yet timeless.
As we begin a New Year let us ponder the truth that our faith walk, our life with Christ, is much the same way. It has a beginning when we become children of God, yet through Christ our ending in this world is really a new beginning. For Christ has freed us from the grasps of death and instead given us the promise of eternal life. As Jesus said, "Though you die, yet shall you live." Through Jesus we have be given the gift that closes that gap, that gift that makes us more like that circle, that symbol of eternity, than we might realize. A beginning and an ending, yet timeless.
Christ's Blessings in this New Year,
Pastor Heidi
Comments
Login/Register to leave comment