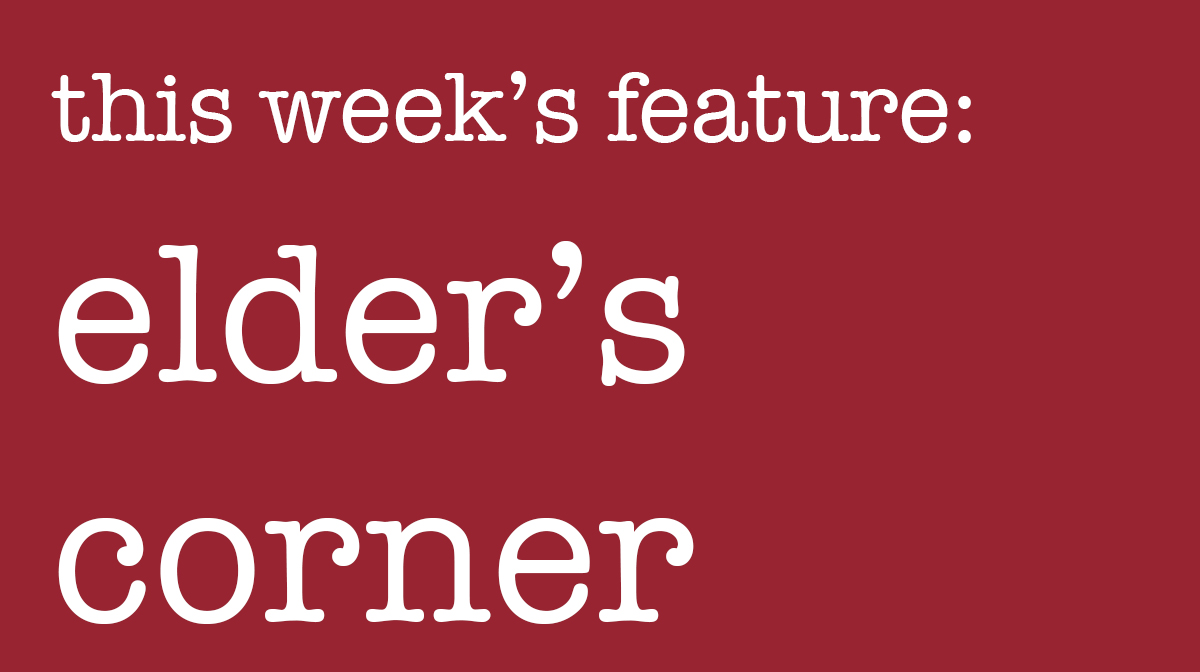 Elder's Corner: Keeping the Wonder of Christmas Year-Round
As with most households, the holidays are always a whirlwind of activity as we prepare to visit with family and friends, cook, wrap gifts, and enjoy the ringing in of the New Year.
Time seems like it is in such short supply leading up to Christmas, but with the secular season ending so abruptly afterwards. The holidays have certainly come to a close at our house with the kids having left for college, the tree that looked so beautiful now sitting on our patio as a perch for the birds, and the ornaments and lights packed in bins for next year.
With that being said, we should pray daily that the babe who was born in Bethlehem on Christmas day remains the focal point of our lives. A God who was willing to come to us in the flesh, to redeem our sins, and who continues to be a light in the darkness of this world. And what can we do today?
Jesus asks each one of us to go and make disciples of all nations baptizing them in the name of the Father, and of the Son, and of the Holy Spirit, and teaching them to obey everything that he has commanded of us (Matthew 28: 19-20). We are all part of the one body of Christ with each having unique talents. Let us utilize those God-given talents to the fullest this year to serve those in need, to visit the sick, and to proclaim the good news of Jesus Christ to all.
As we embark upon 2019, let us all pray for guidance from the Holy Spirit to lead Christ-centered lives,
to remember the gift of grace that was given freely to us through His journey to the cross, and to live out daily the mission of His church here on earth.
In Christ,
Jim Williams
Comments
Login/Register to leave comment