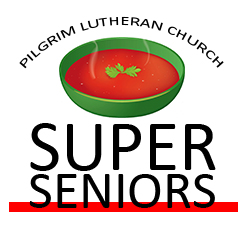 December Super Seniors: Two Events Planned
Christmas is just around the corner and we've got two fantastic events planned for Super Seniors.
At 9:30 a.m. on Thursday, Dec. 6, join us for a trip back to the Indiana Historical Society Museum to view the 80 Christmas trees on display. We'll have lunch at the Museum Café and participate in the "You Are There" discussion with reenactors talking about "Religion and the Divided Frontier" in 1839.
If you want to join us, please sign up as soon as possible so we can arrange for transportation downtown. The cost to enter the museum is $10, and you will pay for your own lunch. Menus will be provide ahead of time. There may or may not be additional costs for transportation, depending on whether we need to rent a vehicle. Watch for more information.
At noon on Tuesday, Dec. 18, join us for a Christmas Luncheon in Fellowship Hall. Wear your festive Christmas garb! We're still deciding on lunch, but we will be learning about the history of some of our favorite Christmas hymns, singing some of our favorites, and watching the movie "White Christmas."
Sign up sheets for both events are in the narthex. Remember, you don't have to be a "senior" to join us in our fun!
Comments
Login/Register to leave comment