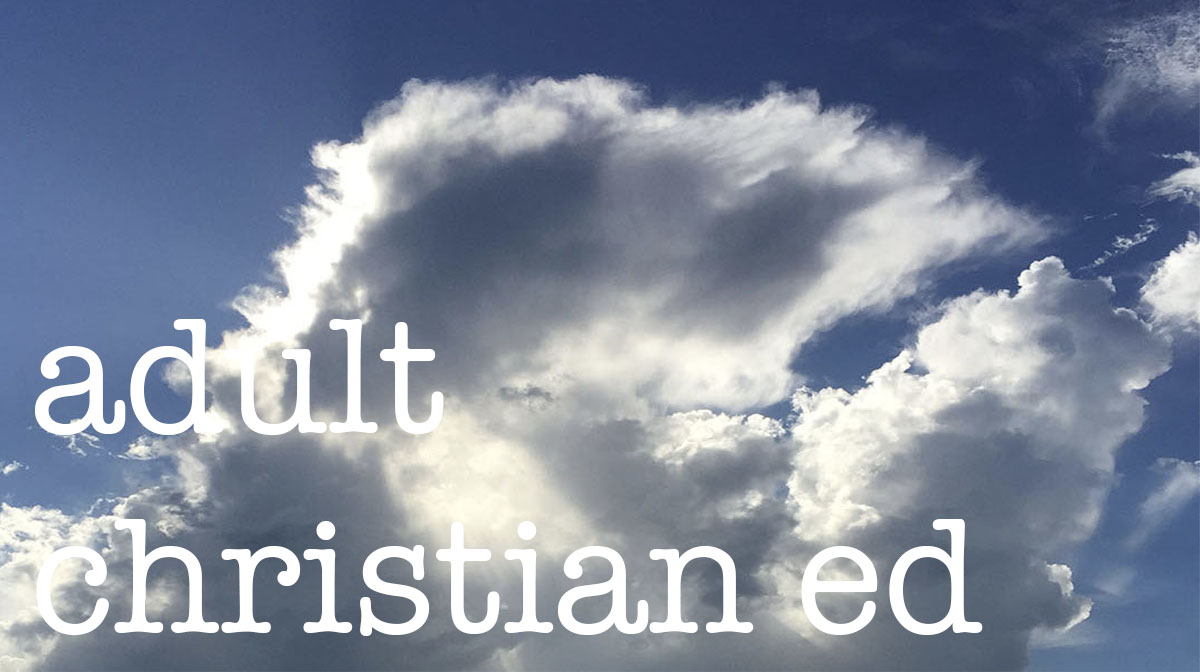 Wisdom, Reality and Erotica await all Pilgrim adults willing to venture into the Bible Study classroom (on 2nd floor east) at 9:30 a.m. on Sunday mornings. Lynn Willis began this five-week study of Proverbs, Ecclesiastes and the Song of Solomon, the so-called "Wisdom Books" of the Bible, on November 4.
The authorship of all three books has traditionally been ascribed to King Solomon, and the rabbis of old said, undoubtedly with a twinkle in their eyes, that Solomon wrote the Song of Solomon in amorous youth, Proverbs in seasoned middle age, and Ecclesiastes in disillusioned old age. None of these books gets much attention in our weekly lectionary or preaching, but Martin Luther spoke of Ecclesiastes, for example, as "this very beautiful and useful book," which "on many counts deserves to be in everyone's hands and to be familiar to everyone." It is said, as well, that in the 12thCentury, Bernard of Clairvaux wrote 86 sermons on the Song of Solomon and never got past the third chapter!
Indeed, the erotic poetry of the Song of Solomon, at first reading, seems more suited to a steamy romance novel than to Holy Writ. But, Luther and Bernard, among others, saw what modern interpreters and preachers do not: that these three books can provide the careful reader training in the daily life of faith, and can stir the human heart to devotion. Come and find out for yourself what these amazing books of poetry say to you about life's realities, illusions, and promises.
Comments
Login/Register to leave comment