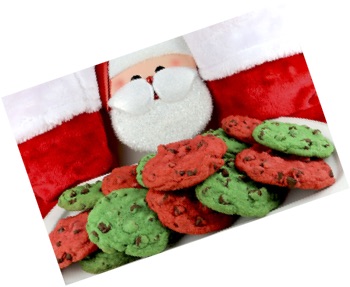 From Judy Hunden
Pilgrim's Women of the ELCA (WELCA) is planning their annual cookie sale. By supporting this ONLY fundraiser of the year, you will help the women of Pilgrim to fund these service projects for our community and around the world:
NEWBORN KITS: These kits containing items for newborns are created and sent to Global Health Ministries.

PERSONAL CARE KITS: These kits go to Lutheran World Relief.

FREE THE GIRLS PROJECT: Donate your gently used bras to this project that helps bring an end to human sex trafficking. More information about these projects is on the credenza in the narthex.
This year's Christmas Cookie Sale is from 9 a.m.-1:30 p.m. on Sunday, December 9, in Fellowship Hall. We invite all Pilgrim families to donate homemade Christmas cookies (one batch of 3-4 dozen cookies). The more cookies, the better the selection. We just ask that you do NOT send chocolate chip cookies.
If your cookies have nuts in them, please label them "WITH NUTS." Cover your cookies and bring them to the church kitchen from December 7 until the morning of December 9.
Women wishing to help set up the Cookie Sale should meet in the kitchen at 8 a.m. on Sunday, December 9. Monetary donations also will be accepted in lieu of cookies. You may make checks out to WELCA.
Comments
Login/Register to leave comment